Let's say you are planning an event and decide to source promotional merchandise from China; then you must know the best practices to source the promotional gifts, corporate gifts, anniversary gifts, personalized gifts and promotional giveaways. In this article, we'll give you step by step instruction of how to source best promotional products from China.
You may be ordering your gifts for special events like carnivals, office parties, prom and homecoming, retirement, reunion or spirit gear, trade fairs, team, nature and cultural events and ecological events and so the list goes on. Your promotional merchandise is what makes the promotion successful and worth remembering, so carefully read this article to gain industry knowledge about promotional products.
Questions to ask before you start the project
These issues are worth your time before starting the project
Does the supplier I've selected manufacture my promotional gifts?
To prevent any product mishaps check whether the supplier is equipped to manufacture your promotional merchandise. You could visit the factory to gain first-hand knowledge, but if it's not possible then send them a physical sample or product images.
Study the vendor's website to see whether they are the niche vendor in that arena. Ask the factory to send sample images of products that they've produced similarly to yours.
Will the supplier agree to my terms?
You must ask about the payment terms, conditions and propriety from the very beginning. If you wait too long to put out your expectations, then the supplier will have the upper hand in your negotiation.
Do I have the time?
Hash out your timing parameters from the beginning. If you supplier has said 30 days, check whether it includes in-land timing to port and sea transit. Missing on the date can render an excellently made product useless.
Can this product ship via the method I wanted it to ship?
For example, you want your promotional products to go by air, but they may ship on only particular routes because they contain dangerous or magnetic material in them. This truth will be hard to digest when you know it before the gifts leave the factory, and hence prior knowledge is beneficial.
Will my promotional be able to leave China customs?
Check out whether you'll have any obstacles with China customs at the earlier stages itself. If your gifts involve any famous brand, then send authorization letters to the supplier and the logistics company before the start of the project.
Will this promotional item be able to enter USA customs?
Check out whether you have to prepare any documentation in advance. Clarify the customs duty. Do not rely on your vendor, just do it yourself.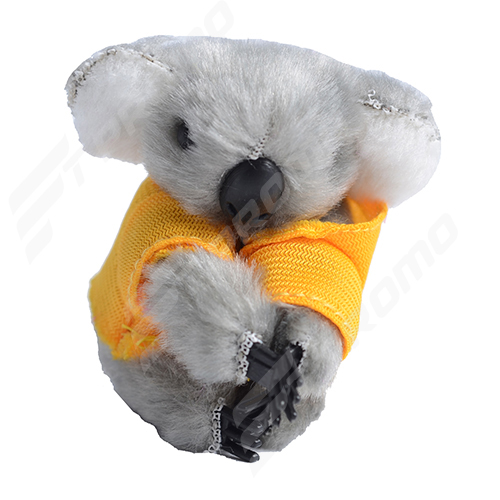 Checkpoints to watch during the quoting process
Rule#1 Don't assume while quoting
Never think that the supplier will give the final product that you have on your mind. Be specific and precise while you cite the products.
"That same energy you spend in assuming and thinking the factory should know…throwing around the shoulders, you can spend that same energy on controlling your quote," writes Jacob Yount, Business and Networking expert China Markets.
Rule #2 Budget
Inform the supplier about your budget expectations instead of saying that the price is too high.
Rule #3 Quality expectations & understanding the essence of the job
It's essential that you tell the supplier about your quality considerations. Otherwise, they'll coat the lowest cost material possible. If you're not explaining to the manufacturer the main ideas of the job, then there are chances that their items may be low cost and scrimping on the material. So tell them about the purpose of the promotional products and the intended audience.
Rule#4 Print requirement
Check out if your promotional gifts need any different printing process so you can prevent surprise cost later on.
Rule #5 Individualized packing
Clarify whether you want each promotional gift in a presentation, sealed bag or in a display box. Otherwise, there are chances that the factory may pack it in standard packing.
Rule#6 You have to double check the fact that, is there any process by a third party vendor? And your supplier includes this in the list.
Rule#7 Cartons for air pricing
You must tell your supplier that your products are going to be air-shipped. Otherwise, they'll send your products in boxes meant for standard sea or even local distribution packing. This packing won't be air efficient.
Rule#8 Lead time
Most promotional product exporters talk about in-hand date. And the factory people speak about factory departure date, so make sure whether they include the transit time from factory to the port. Check whether the closing date comes into play.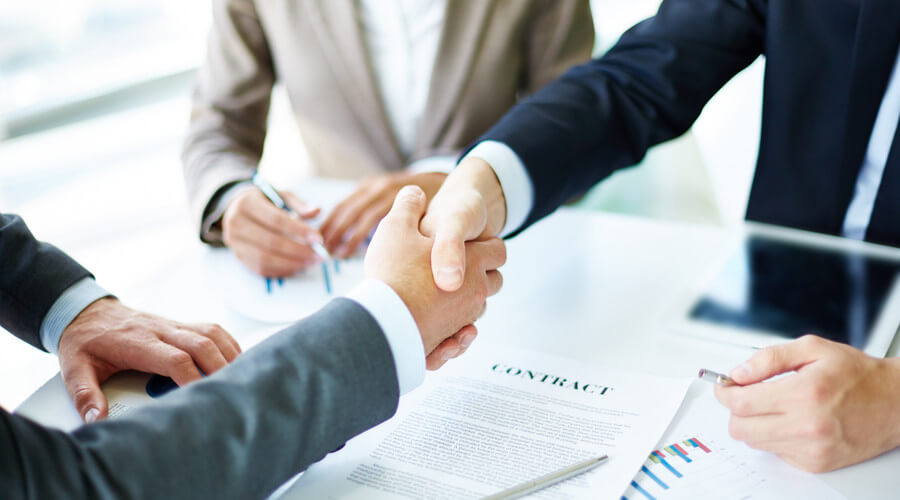 Ways to introduce yourself to the supplier
Communication is the cornerstone of successful importing. Make sure to introduce yourself in the initial quote request. It is a must that you send your website link to your supplier. Give key details such as
Business experience
The main markets.
Names of brands you serve.
The dollar value of imports (if the value is excellent, it will encourage excellent service from the supplier).
A short history of your company.
You can also send a PDF introduction stating what you mainly import from China.  The period you've been in this trade and information you think helps in procuring favored pricing and service. You can include images of the merchandise item that's being used by the public.
If you are ordering promotional products merchandise for a sports event, send the vendor the fan items they wave in the stadium. This kind of awareness gives the supplier a sense of confidence and even pride to see their product in the market. This action provides the supplier with a clearer understanding of the product's "life-after-manufacturing." Your first quote must be more accurate, so implement consistent, initial communication.
Things to include in your promotional gifts inquiry
These ideas will help you to source the best promotional gifts for your event.
Price
Provide a budget parameter to your supplier. Leaving your inquiry wide open will cause problems down the road. You may describe personalized gifts as detailed as possible, but without having an understanding of the target price, the supplier has to speculate on the expected quality.
Purpose
Detail the life after manufacture of the products such as
Who is the intended market?
What are some essential aspects that define the product in the users' mind?
Any quality considerations you want to spotlight for the factory?
Whether the promotional product is a giveaway item at an event and that's why the timing is so tight?
All this helps a thoughtful supplier to quote accurately and result in precise mass production.
Timing/intentions
Consider the logistical aspects of the promotional gifts and tell the supplier when you need the goods to leave the factory. Give the China supplier some glimpse into when the event takes place.
Quantity
If you're not sure about the number then quote the minimum amount something say 2000 units of promotional pens. Avoid requesting high quantity for example 50,000 pieces and then order for only 5000 promotional pens. That's a bad deal for the factory; it may affect your reputation and credibility.
Avoid asking for quantity scale such as 500/1000/2000 and so on. The China vendors may not see this as an earnest request. It may also cause typos.
Specs and attachments
Avoid confusion and purposefully give specifications and accessories. Define the specification the required height and length, color code, etc.
How to get explicit confirmations from your supplier?
Ask your supplier to check with the production line and then give you a confirmation. Get the confirmation in writing in a single, clear line format. Make sure the evidence is detailed in the quote and their invoice. You can ask for a proof to back up the evidence such as specified production schedule, visuals or secondary information that adds strength to what they confirm.
The supplier will include what is possible and what is not. If you overlook or ignore these details, then you're in a fantasy world eons away from reality. So try to work within the framework of what has been confirmed.
When your supplier confirms, consider what aspect they do not believe to be inside of their immediate range of control. Tell your supplier that it's a team effort, the importance of the order, the relationship you have with each other and that getting this right, will lead to more business.
The final point of "working together," leads to a reminder of making sure you establish long-term, quality relationships with your vendors. If you behave like a fly-by-night customer, you can anticipate that confirmations you receive may be shaky and more idealistic than reality-based.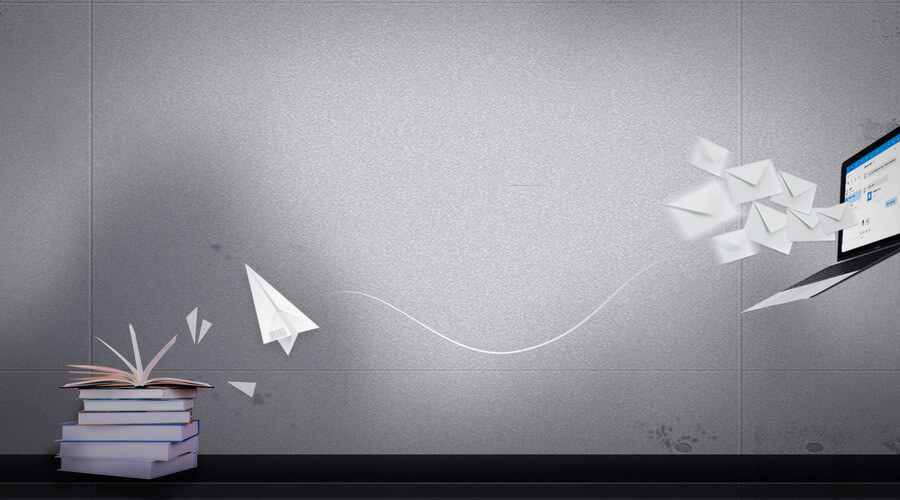 How to send organized emails to suppliers
When emailing your China promotional products supplier, you need to be clear, avoid slang, be polite and avoid the negative emotions.Try to use bullet point format and use your supplier's first name when emailing them. When you send emails to suppliers, better it not be a stream of thoughts but it should include the following
Read.
The supplier should be able to read and understand the email.  Use bullet points and send the email professionally and succinctly.
Efficiently find and understand the key points.
Remember that you are sending emails to people who are not native speakers. Avoid using slang and jargon. Get rid of meaningless words like "definitely, absolutely, awesome." Write in a clear and concise manner, avoid compound and run-on sentences.
Stress the key points
.
Give your suppliers a call to action. After reading your email, the supplier should know what to look for exactly and what to tell the production line. So your promotional gifts are up to the mark.
Give proper response
.
Let your sentences prompt the supplier to respond and not walk away from your email. Instead of saying:
"I'm worried about the delivery time." Try this "You confirmed the goods depart from the factory on July 30". So you get more precise answers.
 How to tighten up your quote requests
When you send a price request, avoid "chatty" or casual language. Quote requests should be viewed as something official. You want the supplier to take your claims seriously, and this starts with your professionalism in the application itself.
For example for if you are sourcing corporate gifts,  don't rely on the descriptions of color but instead give a Pantone Matching System color and give images of how your PMS should look.
Minimize your emotional language such as "the client is not happy" or "these are super cool" Instead of writing about these emotions, a more effective approach would be: "See the attached PDF file. We've marked up the item to display problems areas and our comments on what needs to be improved".
Send your quotes via email; Email allows you to lay the inquiry out in a more coherent and viewable manner.  If you or your supplier don't like email, you can also professionally lay your queries in a Word document and send as an attachment.
Consistent time management of your promotional merchandise order
Suppliers don't necessarily look for the most substantial order but consistency. An order that has proper time management practices for sampling, payment, production line, and shipping, to a supplier's viewpoint is an appropriate order. A motivated supplier to the best of their ability will look out for what's best for your project event.
Being consistent in your responses and passing specifications, helps the factory understand your vision, payment and time management. Avoid multiple changes on sampling and taking long-time to confirm samples. Never take a lot of time from sampling to actual commencement of the order. Quit making changes in the middle of your corporate gifts order.
Practical steps in analyzing questions& quotations for promotional products
When you get the quotes from Chinese suppliers, do not assume the supplier was accurate. Try to scrutinize and calculate the errors. Check whether the supplier acknowledges all of your requests. Take the supplier's quotation and put it side by side with your quote, checking every clause.
If you find any unanswered points, then go back to your first price request where you spotlighted essential specifications and highlight or mark the points the vendor did not cover in their quotation.
It may be possible that the supplier just overlooked that part and failed to include it
Otherwise added the quote, but did not put it in writing,
Or it could be the supplier does not understand your point and did not communicate their misunderstanding.
Avoid setting for cloudy quotations from your suppliers.
Production Order
Make your purchase order look professional. Try to line up precisely with the documentation that the supplier is going to use. Spend some time to make sure that the final quotation from the supplier and the supplier's invoice include everything that is required and pertinent to a successful order. Industry experts say that your order will be lucky if you carefully check the suppliers' documentation instead of assuming they will review yours.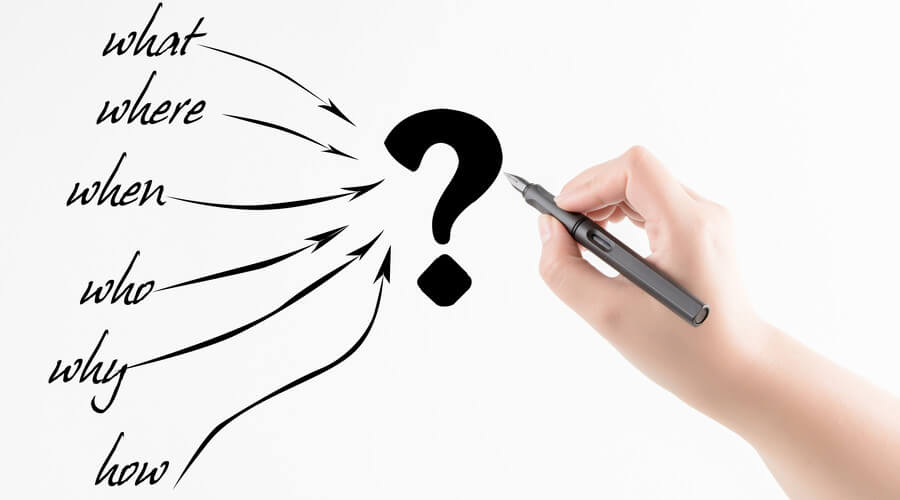 How to ask questions in product development and sourcing
It's essential to ask your supplier appropriate questions before mass production begins. If you don't ask persistent issues, it will lead to irritating and perhaps costly surprises.
Asking questions
Improves your comprehension about what's happening with your offshore project.
Sharpens your international sourcing communication
It's a way to control the order.
If you fail to ask questions, you may think everything was going great, but you realize that both you and the supplier were discussing two different things when it came to quality.
Always have a practical list of questions, lack of asking, shows a casualness in your work method. And casualness leads to production errors. Asking questions helps you to gain a knowledge base and build upon that with the subsequent order.
In asking questions, your goal is not to be overbearing and micromanaging to the extent of falling off the other side of the road. Keep a balance and ask appropriate questions. If you ask inappropriate doubts, it will cause a lot of confusion on your focus points.
What to do before the mass production starts
The period before mass production starts should be an active critical period with the factory, not an end of "waiting" and doing nothing. Keep the supplier updated about what's happening on your side. Try to reconfirm your lead times before mass production signs off.
Don't just think that the Chinese supplier is going to hold the previously quoted delivery time. A lot could change by then. Stay in close communication with your Chinese supplier; you may obtain their favor and let you forge ahead of another order from a smaller client or a client they don't deem as worthy.
Put together a specification sheet with all expectations; from the product to the packing to the shipping terms and reaffirm that with the supplier. Avoid being timid to repeat information and speak the obvious concerning your expectations for mass production.
Urgent delivery time checklist
For your promotional products, you must have got a launch date, so timing can and will be a super-important issue.
Here's a checklist to work out your routine
Define your terms, for example, if the factory quotes 30 days does it mean from the time they receive your deposit?
Find out what processes are a must and should have proper time. If you overstress one point, the supplier will comply and lose control of another critical point. Decide whether an urgent delivery is possible without compromising quality.
Remember payment of the deposit is the key to start your order, not the product order. Check out whether the supplier is waiting for any information from you, before starting the production. Check whether your supplier depends on a third party for the needed materials.
Tell your contact factory to be specific on dates. Know when your goods are scheduled to be on the production line. If possible, ask them to send the photos when they start the production. It's even better to express mail samples from the production line.
Have the manufacturers keep you updated on communication and production line images or photos.  If everything is right and you're confident, pay early! Check whether your transportation agent is ready.
Check the price terms for FOB, Know when the closing date at the port is when the vessel sails and when the goods have to be at the warehouse to sail on time. Make sure in advance that your transportation agent and the factory have made contact.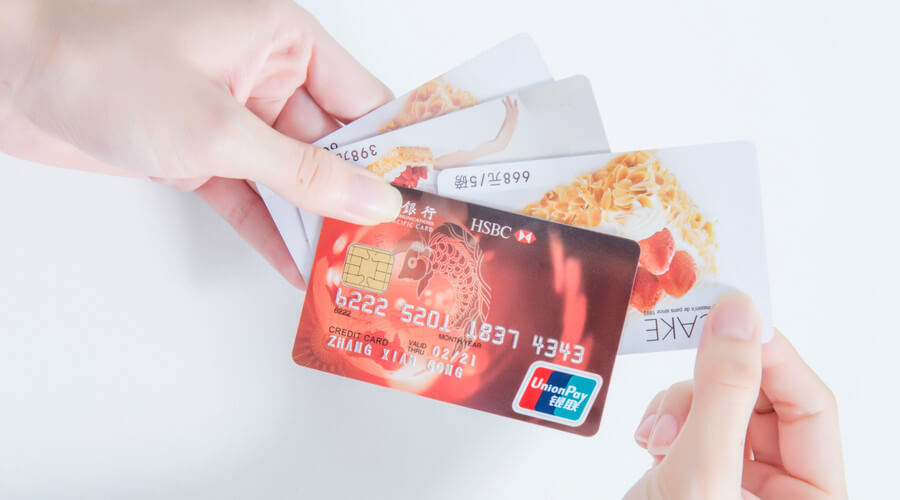 How to make payment for sourcing promotional products from China
According to industry experts standard payment terms, to start numerically are 30% deposit and 70% balance. After the sample is signed off, the purchase order is issued, and the suppliers give their invoice. At this stage, 30 percent of the payment gets transferred to the supplier.
The preferred payment terms include, that you pay the due once the goods hit the port of destination or once the merchandise is delivered to the door. What you can insist on your supplier is the that balance payment is due once the products are on the vessel. Ask them to give you the scanned copy of the onboard bill of lading. An onboard bill of lading will have the freight-line stamp with the date.
The secret to expect favor from the suppliers is you order with the same vendor and pay your invoices on time. It's wise to stamp out your payment terms in advance, to prevent delay in the shipment of your best promotional products.
How to bring a secure closure to your China order of the best promotional products?
Go back over things that you confirmed a long time ago. Send a reminder to the supplier saying "Please confirm you are incorporating this as we spoke about." Keep up the communication and insist on updates. Request photos at the appropriate time.
Remember that your connection to your sales contact works as a default reminder to them to do their job. Asking relevant questions and requesting timely updates from your supplier serves as notices to your vendor of where and when to control.
Remind your China supplier to take proper time with processes and to approach you if more time is necessary to get it right. Try to know about the essential production phases. It's a nightmare to reopen and repack an order. Keep in mind that you have to pay a high cost to repack outside of China.
Try to find out when the packing process starts and assure the supplier is doing what you need. Don't put everything concerning logistics to a back burner. Don't dichotomize the success of the order from the shipping process. The two will go hand-in-hand.
Have a victorious finish and continue the follow-up on all fronts!